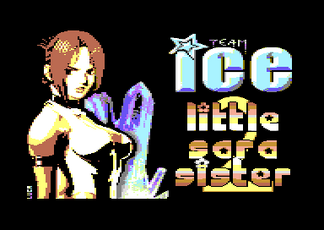 Little Sara Sister is a clone of
The Great Giana Sisters
 for the C64 developed by Team Ice in in collaboration with Hokuto Force and released by Filmsoft in 2013.
The game is a side-scrolling 2D game in which the player controls Sara. Unlike the Great Giana Sisters, it doesn't support any alternating of two players. Like many Giana Sister games, enemies can be defeated by jumping on them, but power-ups are not featured in the game.
Development
Edit
Development on the game started on 2004 as Little Sara Sister 1 which showcased two levels to demostrate the game's mechanics.
GIANA SISTERS clones
Little Sara Sister • Dream Land