Welcome!

Welcome to the Giana Sisters Wiki!
The Giana Sisters database that anyone can edit.
We have 86 articles right now. Don't hesitate to create a new article or to take a look at the most wanted page by helping the community!
Important articles to explore
If you want to know more about the franchise, here's the articles you should get started :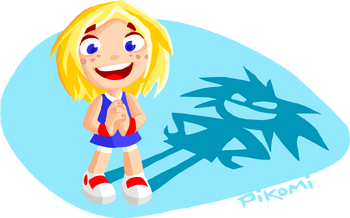 About Giana Sisters
Giana Sisters is a video game serie debuted in 1987. It's was owned by Time Warp Productions, Spellbound Interactive and currently owned by Black Forest Games and THQ Nordic. In those game, you play as Giana, an italian little girl that must leave from her crazy dream world.
The serie has four official games : The first one is The Great Giana Sisters, released on many computer machine and known for being similare to the famous Super Mario Bros. The second one is Giana Sisters DS, released on the Nintendo DS and being a remake of the previous game. The third one is Giana Sisters: Twisted Dreams, released on many console and having it own original gameplay with a new mechanic called the "Twist". And the last one is Giana Sisters: Dream Runners, same has the previous game, but as a 2D racing multiplayer game.
Giana Gazette
More or less a month ago, unused contents from Giana Sisters: Twisted Dreams were revealed online, which contain some stuff you never saw before! Check the cut contents of the game here.